"Where No Job Is Too Small And We Do It All"
We are the premier handyman service provider in Southern Oregon
Decades Of Experience And 5 Star Reviews
Brian has been working on a major remodeling project for us and has done amazing work! He is extremely reliable, responds very quickly, and is always on time! If you've ever had work done, you know this is not always the case! Additionally, he is able to talk through our ideas with us and contribute his own, which are usually better! LOL Without reservation, we highly recommend Handyman Construction and Remodeling!
Kathy Westenskow
2022-12-18
Thankful for their high quality work, professionalism, and responsiveness. I definitely recommend this business.
Brian is on time and always with a cheerful attitude. He responds quickly to requests and comes to assess the work to be done in advance. I am very pleased with the vast scope of his knowledge in repair, rebuild and painting. I would highly recommend his services.
Don Buckingham
2022-12-14
Would highly recommend the services of Brian. Extremely efficient, conscientious and dedicated to the quality of his work. Open to any construction difficulties and a problem-solver with any issues that require creative approaches. On top of the professional qualities, Brian is very interactive, friendly and approachable with his clients.
Brian is very knowledgeable. You get a contractor at handyman prices. I have used his services multiple times. I recommend him to friends. He his quick and clean.
Adrienne Weiss
2022-12-12
Great communication and follow through. Excellent quality work. I will only call Brian from now on.
Tisa Cawthon- Marut
2022-12-05
Brian does excellent finish work! He has been kind and invaluable working with my elderly in-laws through their downsizing. He has tackled the long to-do list that comes with preparing a house to sell and move. He was very helpful and responded quickly. He has, repaired drywall, caulked, masterfully painted interior and exterior, installed fixtures, pack and move large items, assembled furniture, hung artwork... He was able to get us in quickly and work with our schedule. I am confident in his ability to handle household projects. We look forward to working with him again on the next house!
Great work. He installed 2 beautiful green houses. Both run perfectly. Highly recommended. Very clean work. Stayed on budget. I will certainly use his services again. He's very professional.
Tysan McClusky
2022-12-05
Brian does everything with integrity. Genuinely one of the most talented, caring, and genuine people you will ever meet. Very good at what he does.
Flooring
Tile
Counter Top (Repair/New)
Cabinet repair, installation, and painting
Doors
Windows
Walls
Drywall
Painting
Caulking and Trim
Minor electrical
Lights
Minor plumbing
Water Heater Straps
Shower Surrounds
Window Coverings
Ceiling fans
Outdoor Handyman Services
Gutter cleaning and repair
Power washing
Siding
Painting
Decks
Awnings
Windows
Trim
Stairs/Steps/Railings
Fencing
Gates
Doors
Roof repair
Flat stone walkways
Minor retaining walls
Dry stacked stone
Why it is best to hire a handyman for small jobs
Handymen are an exemplary choice for those seeking a reliable and skilled individual to handle small projects around the house. A handyman can be hired with confidence knowing that their experience, expertise and training give them the capability to properly tackle any task, regardless of how small. These services are ideal for busy people looking for a quick and effective solution to completing household projects. What's more, handymen charge comparatively less for their services than speciality contractors such as electricians or plumbers. Their fees incorporate labour and materials so there are no surprise extra costs. Hiring a handyman is one of the most convenient ways of tackling home improvements quickly and with minimal hassle.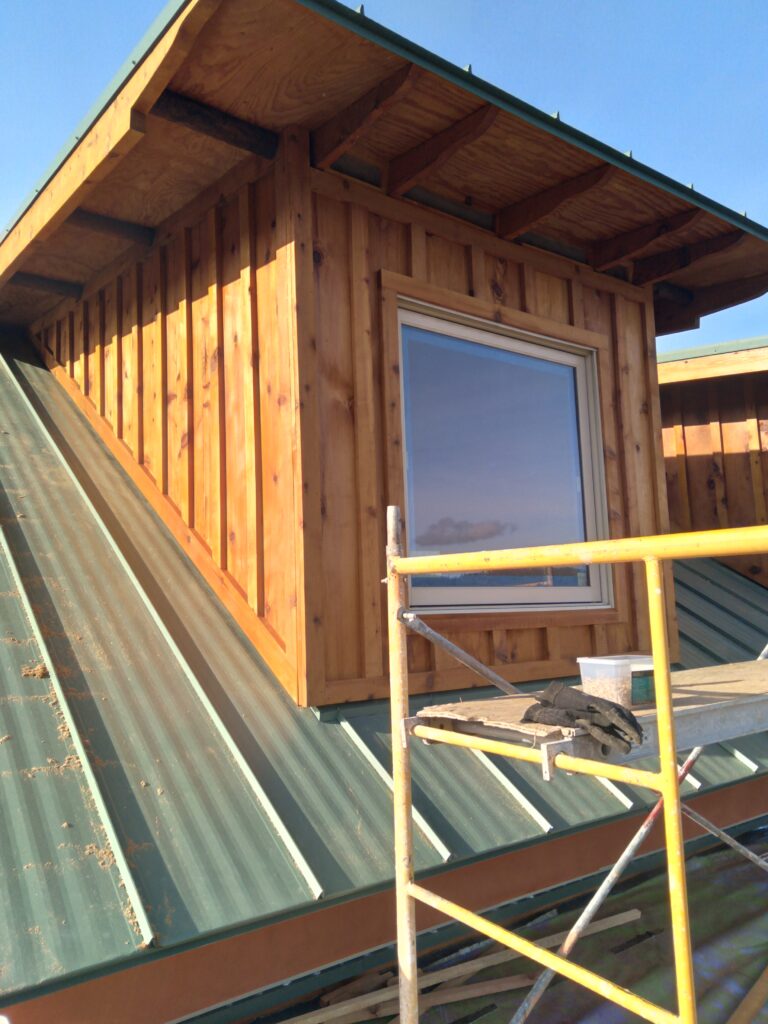 One of the most common calls we get are for leaking faucets, valves, or supply lines. We can fix your leaking faucets quickly and we do it the right way. We also charge less than most plumbers so you can save some money in the process.